After getting my routine chemo yesterday I got, as they say KNOCKED THE FUCK OUT!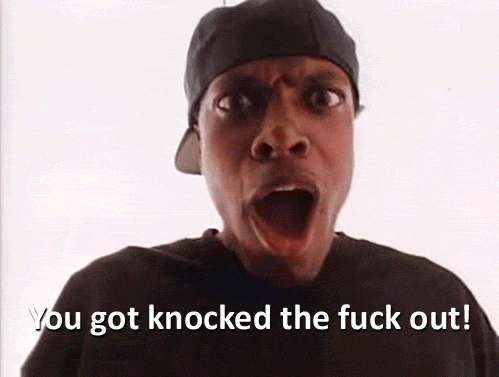 Fuck side effects, I had fever attacks, the shakes, cold shivers, blistering pins and needles in my fingertips, insane hallucinations, grogginess, overwhelming fatigue and was unstable on my feet. Thanks to the cortisone, however, I could not sleep either. I was man down. Proper.
I therefore humbly submit that fighting speak be updated to include the CKO or Chemo Knock Out, a term that can share ringside relevance with TKO (Technical Knock Out) or the old skool favourite, the KO (or KNOCK OUT!).
So respect where it's due, round 3 goes to chemo. Son of a bitch hurt me real damn good. But like slugs in a shotgun, my chemo has 12 rounds in total and a CKO does not stop the fight my friends. The fight stops when one of us is dead. Two men enter, one man leaves. These are the rules of the Thunderdome.
And I have no intention of losing.